Restaurant Interior Designing Service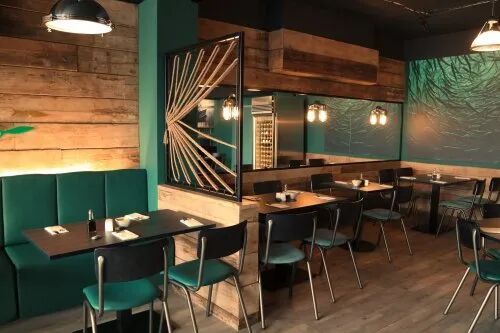 Service Location/City
Local Area
Payment Mode
Online / Offline
Service Mode
Offline
Duration
As per Work
Click to view more
As a business interior designer, Shri Siddhi Infra Projects is extremely accountable for comprehending clients' wants and meeting those needs while staying within the constraints of a budget. The top interior designers in Faridabad will initially create 2D/3D design models to aid clients in visualising the space. The furnishings that may be placed in the final area will then be added by our designers.
Because of our excellent Restaurant Interior Designing Service, we have been named the top interior designer in Haryana. They have been in this industry for many years and have a crew of experts to handle all of your interior needs. When it comes to residential and business interior design in Faridabad, they have been recognised as the top interior design firm.
Looking for "
Restaurant Interior Designing Service

" ?
Sqfeet